ART NOUVEAU IN THE SQUARES DISTRICT
The "Art Nouveau gallery" in Brussels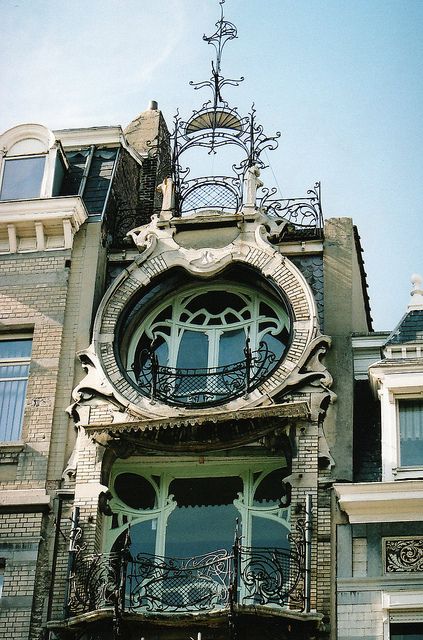 A Brussels Art Nouveau tour in the Squares district. Considered by many as "the Brussels gallery of Art Nouveau", the North-East district contains many architectural treasures just waiting to be discovered. So, if you feel like it, let yourself be carried along in the footsteps of the great architects during a stroll in this eclectic district.
Discover the city's hidden treasures, surprising façades, stunning details that make Art Nouveau a jewel of Brussels' heritage.
Price : Voluntary – Duration : 2 hours – Reservation required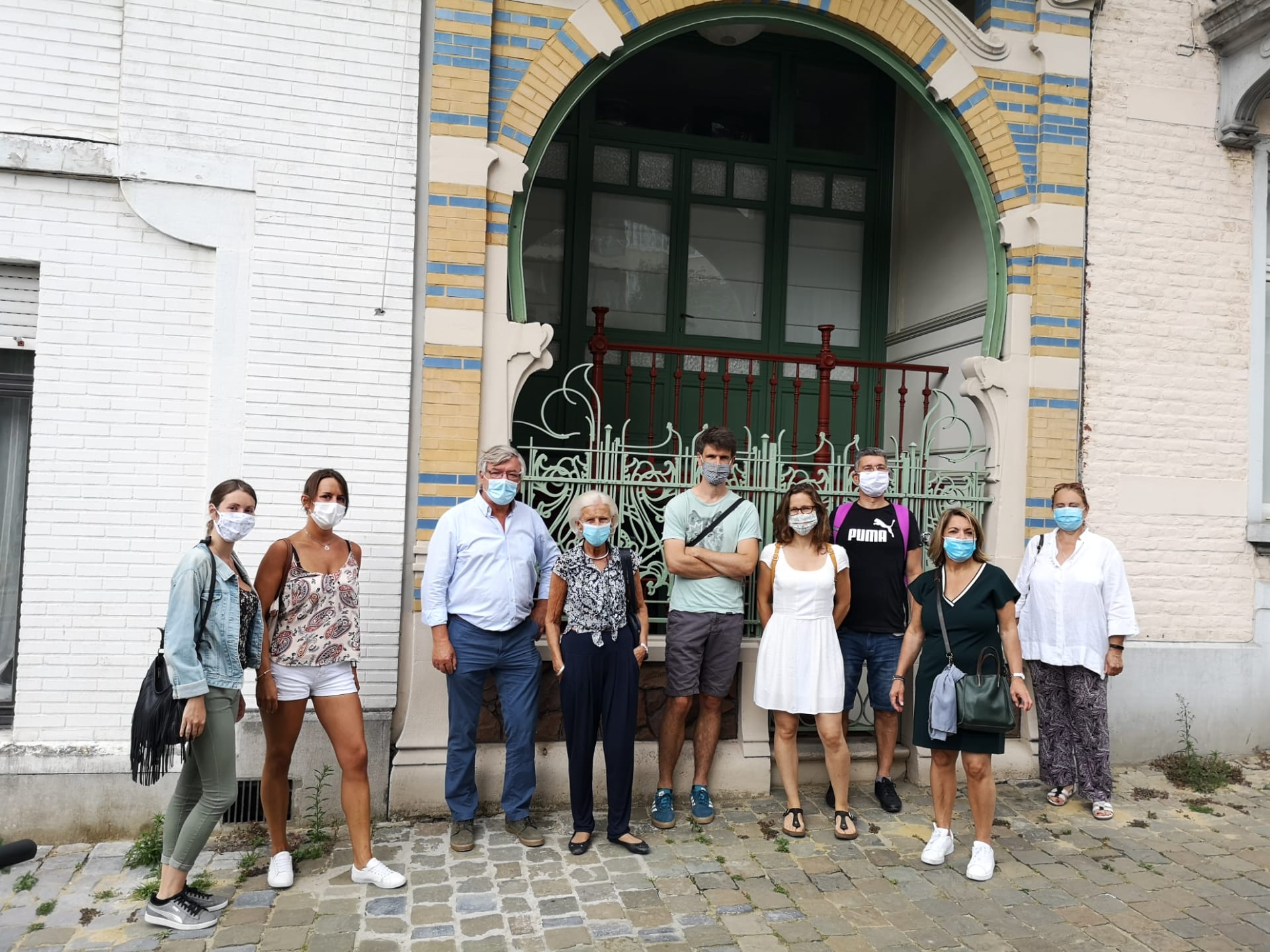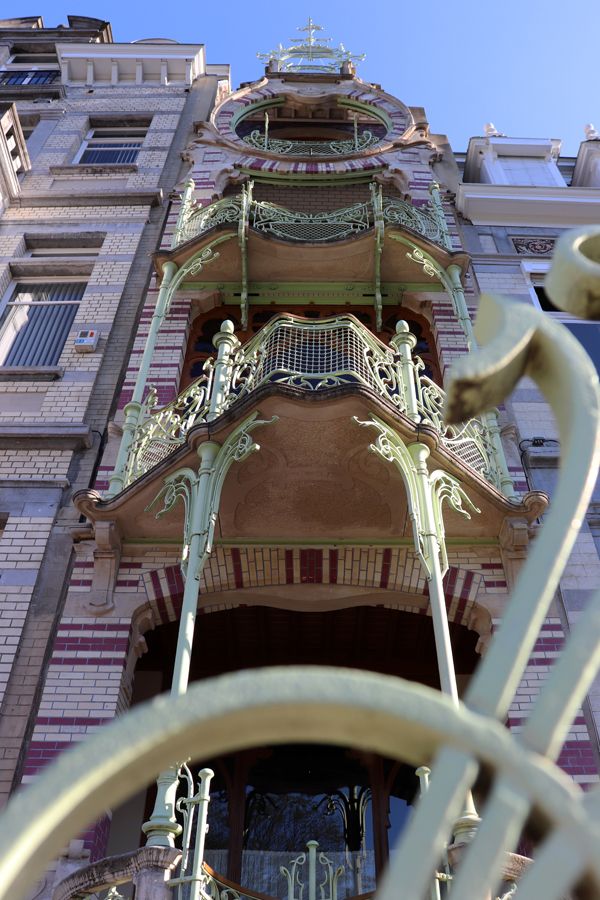 The "Art Nouveau in the Squares district" tour takes you deep into the Marie Louise and Ambiorix squares, as well as the adjoining streets and highlights many houses. Let the History of the North-East district be told through the prism of architecture and town planning.
You will get to know both well-known and lesser-known architects who have left their mark on these neighbourhoods.
On the program of the walk, among others…
– Hotel Deprez – Van de Velde, by Victor Horta
– Hotel Van Eetevelde, by Victor Horta
– House of the painter Georges Léonard de Saint-Cyr, by Gustave Strauven
– Van Dijk's House, by Gustave Strauven
– Other works by Van Waesberghe, Victor Taelemans, Georges Hobé, and many others.
– But also many little stories and anecdotes!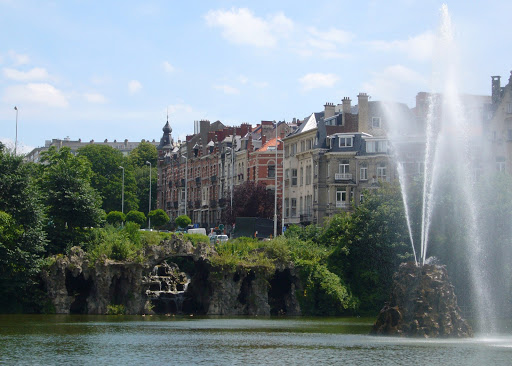 Regular tours in english and french :
Cost : Voluntary*
Duration : About 2 hours
Group max : 25 people (less in Corona period)
Meeting point : Square Marie Louise (at the bottom of the Square, at the foot of the statue)
1000 Bruxelles
Private tour on demand in english or french

If you meet some problem to book online, please first allow cookies on your browser.
Still doesn't work ? Just call us : +32 472 39 82 17 or email us : info@brusselsbyfoot.com
* Volunteer cost, what does that mean?
It means that you decide the price you pay, fully aware of different things:
– The experience you've just had;
– The professionalism of the guide and the quality of the tour;
– The support you want to give to the project.
What do we do with the money we receive?
– We pay the fixed costs (taxes, advertising, web hosting, …) ;
– We pay ourselves;
– We develop new projects, visits, new activities;
– We drink beers, of course 😉
… "Volunteer cost" does not mean "free" !
More info on the philosophy of free and conscious pricing here (just in french, sorry)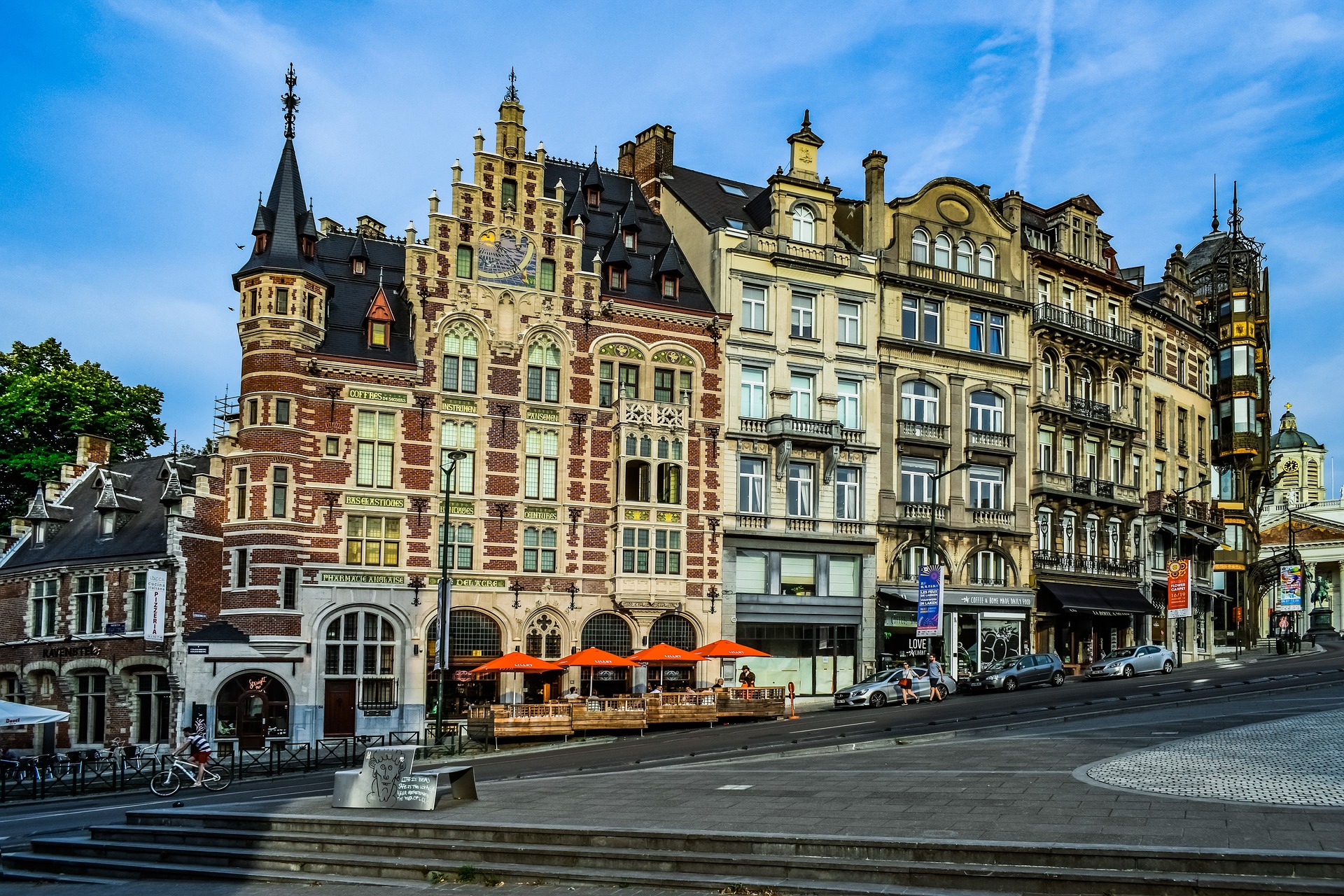 Legends
BRUSSELS URBAN LEGENDS TOUR
art metro
ART IN THE BRUSSELS METRO
Belle époque
BRUSSELS : ART NOUVEAU & BELLE ÉPOQUE